YO.When I first saw this I was like WHOA.Pretty..umm..Bold. Lol But just that fast it grew onto me, and I must say the hair looks good on her. I'm diggin' it. Alot of people are'nt really feeling it but..hey. In this day and age, just about ANYTHING goes..From stripes with zigzags, to polka dots and houndstooth.I personally wouldnt combine any of those together listed above but hey i'm jus' sayin!..(I'm sure you get the picture). Most(or maybe just SOME!) of us have literally seen it all. Lol nowadays this society makes its own rules..and if you have the confidence to do whatever it is you want to do, then "do da damn thing".But this looks bxmb on her..and not just ANYONE can pull this off either.So plz do me a favor..YES YOU!..go cancel that barber appointment you just made, and put those scissors down! It's not a necessarily "trend".False alarm.False alarm..
She's not the first though. These bxmb girls rocked it out too..
Kelis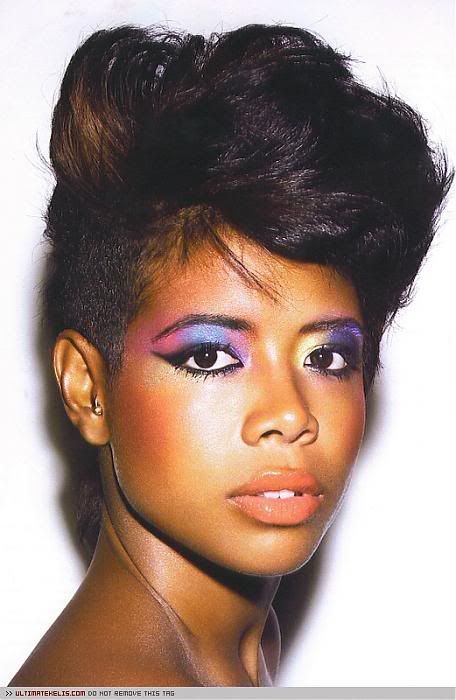 and Kesh..
Look at that amazing tatoo. She was brave for that one. She took the gun to the head!
Oh wait and I almost forgot someone!
Don't forget lil Brit!